People often ask me about cheap ebook cover design and graphics, and where I find the photos that I use on my ecovers and website headers.
Professional graphic design is great but it is expensive. If you want to launch something quickly and cheaply because you are just starting out, or you are creating a free ebook, or you want to test a market, it often makes sense to design something simple yourself.
I posted a very easy method for creating ebook covers last year – here it is again. It requires a photo editing program but no other software.
1. Find any report cover or ebook cover jpeg image that you have PLR rights to. (If you don't have any, go look in the nearest internet marketing giveaway.)
2. In your photo editing program, paint out all the design on the cover, so that it is the colour that you want for the background of your new design.
3. Find a suitable photo. You may be lucky and find a photo that you can use in the public domain but I usually save time and get exactly what I want for just $1 here:
http://www.mwpmarketing.com/recommends/stockphotos
4. Open up a new rectangular graphic that is the same height as your cover and a little wider. Create your new design.
5. Copy your graphic on top of the blank report cover image. Then, using the 'Skew' tool in your photo editing program, move the *corners* of your graphic so that it distorts to fit the shape of the blank ebook cover exactly.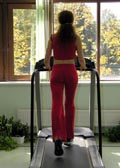 The reason I use this particular stock photos site is that unlike most others, they do not make you buy an extended use licence if you want to sell or give away rights to your ebook. Please check their terms for yourself as they may change, but as I understand it you can use the photo on a viral ebook for example, without having to pay extra.
The photos are just $1 each for the smallest size which is bigger than I ever need. They are great for use on your websites too.
If you are just starting out, or having trouble getting your first product out there …
You can get step by step video instructions on exactly how to do all of this plus much more from Doug Champigny right here:
http://mwpmarketing.com/recommends/plr-videos
Watch the videos and copy the exact steps of:
- how to edit your PLR ebook
- how to convert it to PDF
- how to create ebook cover and graphics
- how to set up your sales page
- how to edit it to include your own details
- how to create a payment button in PayPal
- how to create a matching download page
If you're sick to death of people telling you that all of this is easy, without ever explaining exactly HOW, Doug's your man!
Step by step videos on cheap ebook cover design and much more: http://mwpmarketing.com/recommends/plr-videos
EDIT:
Since I wrote this post, subscriber Barry Wilkinson of LookAfterYourChildren.com has sent me a link to a free ebook cover creator:
http://www.ezinefire.com/ecover/
The best way to use this is to create a flat image that includes your title, photo and everything else, and then upload it to your choice of their covers. You still need to create the flat graphic but you do not need to have a skew tool.
Create a transparent graphic to retain the background color of your selected cover design.
Thank you Barry!
Posted on
January 28th, 2008
by Rosie
Filed under: Ebook Covers, Private Label Rights